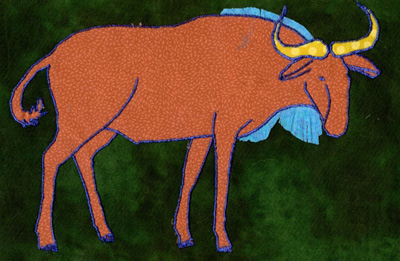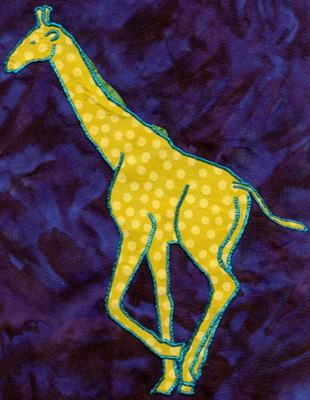 Applique Panels from CritterPatternWorks
I'm making a quilt for my daughter. Some day, it will be a twin bed sized quilt, and, hopefully, she will still be in a twin bed. The pattern is from Critter Pattern Works. I have several of their patterns, but when I laid them out on a table and asked my daughter which one she wanted she chose Safari.

I was afraid of machine applique, so after meeting Debora Konchinsky at the East Bay Heritage Quilters show, I decided to sign up for a Quilt Camp that she was holding in Livermore. It was a wonderful experience. I got three days dedicated to making this quilt. That, alone, was probably worth it, but Debora is a good teacher, and I learned a lot.

The appliques vary is size quite a bit. The frog towards the bottom is actual size (depending on your screen settings). The rhino is 12 inches long.